My Christmas Card - 2006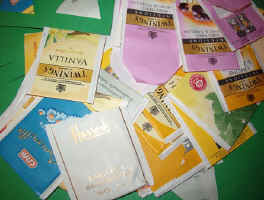 I prepare my own greeting cards every year.
This year I collectes "teabags", because I wanted to use them in some way... actually I didn't really know how to use them, but suddently the idea just was there!
You need:
teabags
board card in different colours
envelopes
scissor
glue
felt tips

What to do:

Cut away the white border of the teabags
Fold into squares (big and small - use up the paper)
Fold small Christmas trees (see photos)
Stick on the cards!

f

irst

....
cut away the border ...
and make squares
fold into triangles.
Make many trees ....
Stick on the cards....
draw the trunks.

write your greetings!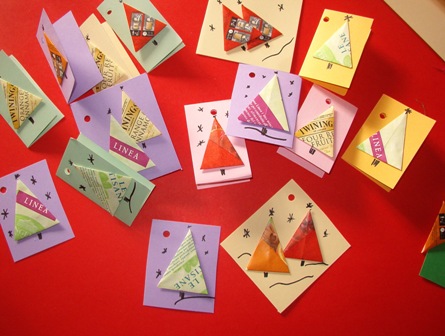 I also made some gift tags! You can add a little button on the top of the tree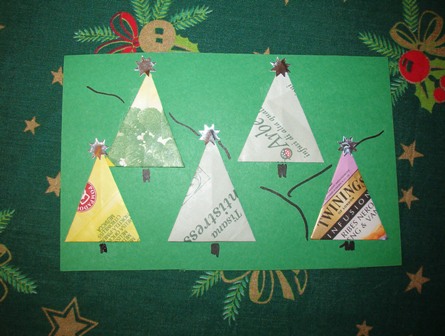 to index
to Natale - Christmas
This page was translated 23 November 2008 from the Danish page which was made 17.12.2006