7 marzo 2004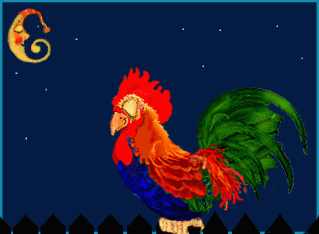 You are my sunshine,
My only sunshine.
You make me happy,
When skys are grey.
You never noticed,
How much I love you.
So please don't take my sunshine away.

The other night dear,
While I was sleeping,
I dreamt I held you in my arms.
But when I awoke dear,
You were not with me,
So I hung my head and cried.


Buona Domenica di pace!
God og fredfyldt s°ndag!
Have a peaceful Sunday!
Bon Dimanche de paix!
Guten und friedlichen Sonntag!


Mette
Data di composizione di questa pagina: 5 marzo 2004